Car Values for Auto Title Loans
We explain how the value of your car can factor into how much a lender is willing to offer you for a car title loan
From time to time, everyone finds themselves needing extra cash to pay bills, pay rent or pay for some other necessities. However, for some there can be difficulty in finding a bank or credit union that's willing to make small, short-term loans to help pay for these kinds of things. Also, getting a loan from a traditional lender can be hard if you have poor credit. Auto title loans can help people who are short on cash – but who also own their own vehicle – get money for the things that they need.
What is an Auto Title Loan?
Auto Title Loans are short-term loan that you secure with your car or truck as collateral. Many borrowers (even those with less than stellar credit) can be approved and get their cash in as little as one business day. One of the great benefits of these loans is that they allow you to keep your vehicle while you are paying off the loan.
The amount of money that you can borrow can partially depend on the year, make, and model of your vehicle. Typically, you can't borrow more than 50-percent of the estimated value of your vehicle. So although your vehicle may be worth a certain amount of money, you may not be able to borrow that much.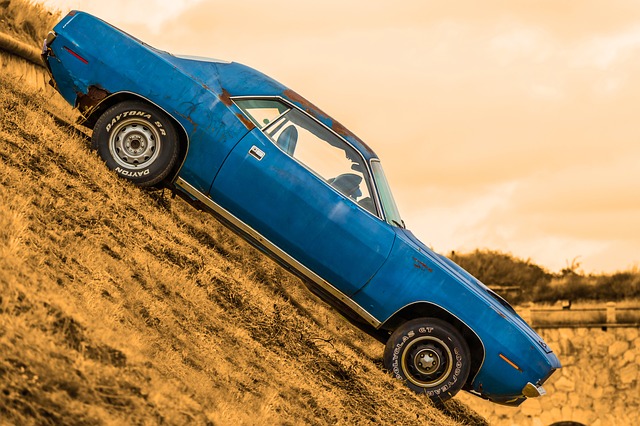 Ratio of Car Value to Auto Title Loans
When using a vehicle to secure a title loan, the lender will likely factor in the value of your car into your loan offer. In general, the 'loan-to-value ratio' (LTV) is calculated by dividing the value of the loan by the actual cash value (ACV) of your vehicle.
Auto title loans are directly related to the LTV so the loan terms are different for each borrower depending on how your car is valued. The loan amount can be less than 50-percent of the vehicle's value. This depends on the type of car that you own, the lender that you use, and other factors. To learn how much your vehicle is currently worth before starting a loan application, use Kelley Blue Book to give yourself a better idea of its value.
Estimated Vehicle Values
As far as ballpark figures go, lenders have been known to lend anywhere from 25-percent to 50-percent of a vehicle's value. Those numbers aren't set in stone, though. But even if your vehicle is worth $20,000, you might only be able to borrow $10,000.
The sample list* below will give you an idea of the value of a few of the bestselling makes and models of cars and trucks. The values are based on vehicles that are in very good condition with about 25,000 miles. Older model cars with more miles have a lower value which means you would likely be eligible for a smaller loan amount.
| | | |
| --- | --- | --- |
| Year, Make & Model | Resale Value** | Guesstimated Loan Amount (50% of vehicle's value) |
| 2015 Honda Accord Sedan | $17,800 | $8,900 |
| 2015 Toyota Camry Sedan | $16,200 | $8,100 |
| 2015 Nissan Altima Sedan | $15,200 | $7,600 |
| 2015 Ford F-150 Regular Cab | $19,500 | $9,750 |
| 2015 Chevrolet Silverado 1500 Crew Cab | $26,200 | $13,100 |
Last Words About Auto Title Loans
Be aware that auto title loans often come with higher interest rates than traditional loans. In addition, taking out an auto title loan means surrendering your vehicle's title. If for some reason you find yourself unable to repay your loan, your vehicle could be repossessed. This is especially important to know if your car or truck is your only means of transportation.
If you do take out an auto title loan, be sure to read the terms and conditions carefully so you understand your financial responsibility. Some Auto Title Loans may have add-ons attached to them, so pay attention to the fine print before signing the agreement. Also, do your best to repay the loan as soon as possible to avoid paying more fees and interest.
*Note: These are estimates and are provided as examples of car values and potential loan amounts. This is not a comprehensive list and the numbers are in no way a definitive statement of what you would receive if you were to take out an Auto Title Loan on these vehicles. The information is considered reliable, but is not guaranteed.
**Source: Kelley Blue Book