Trump's Metal Tariffs: Possible Impact on the Auto Industry
See how the U.S. tariffs on steel and aluminum may increase car prices, impact car makers, and affect auto industry employment.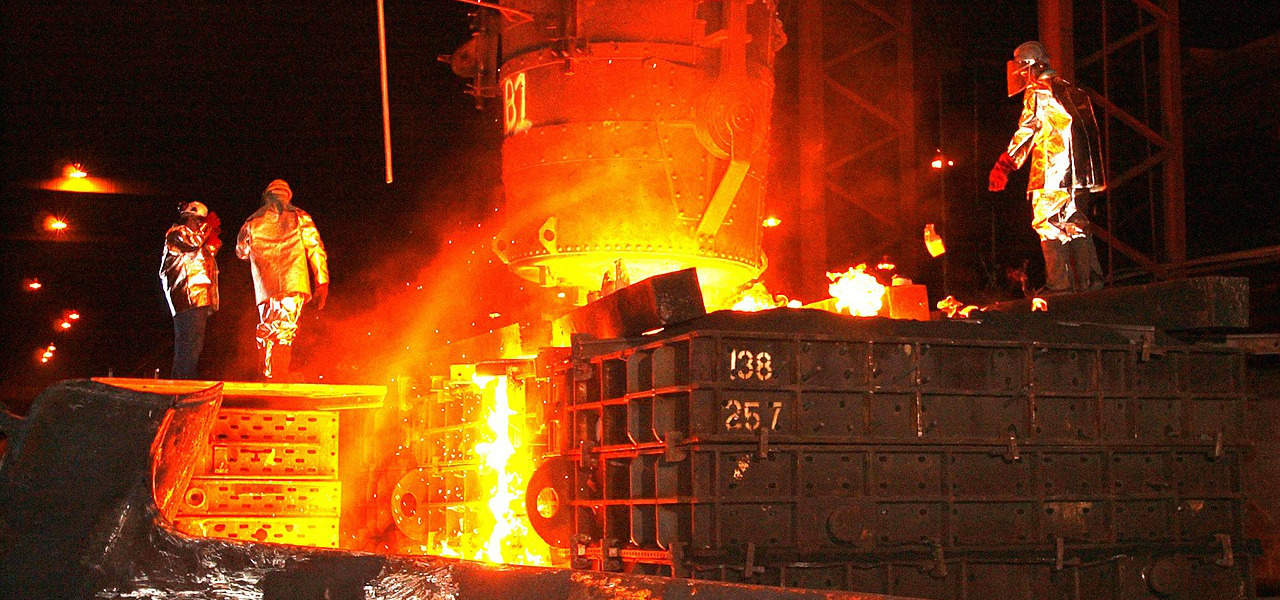 When President Donald Trump said that the U.S. would introduce new metal tariffs (a 10 percent tariff on aluminum and a 25 percent tariff on steel imports), our thoughts immediately went to how this might affect the automobile industry.
Car Prices to Increase
Automakers warned that the metal tariffs could boost car prices.
Honda released a statement suggesting a price increase because "imprudent tariffs imposed on imported steel and aluminum would raise prices on both domestic and imported products." The statement said that this would result in "an unnecessary financial burden on our customers."
Toyota also warned that the cost of the tariffs would be passed on the buyer, saying "the decision to impose substantial steel and aluminum tariffs will adversely impact automakers, the automotive supplier community, and consumers as this would substantially raise costs and therefore prices of cars and trucks sold in America."
Even U.S.-based Ford was critical of the tariffs, saying that "despite the fact that Ford buys the vast majority of its steel and aluminum for U.S. production in the U.S., this action could result in an increase in domestic commodity prices – harming the competitiveness of American manufacturers."

John Bozzella, the president of the Association of Global Automakers, said that the tariffs have the potential to "nullify many of the benefits" by boosting vehicle prices.
U.S. Commerce Secretary Wilbur Ross downplayed the impact the tariff would have on car prices, saying "it's no big deal." He explained that there is about one ton of steel in a car and "25 percent on that would be one half of 1 percent price increase on the typical $35,000 car."
Automakers Continue to Suffer
It's not a great time to be an automaker in the U.S. In 2017, sales were down 1.8 percent year over year. Experts don't think those numbers are getting better any time soon. For an industry already in trouble, the tariffs may make a bad situation even worse.
Automakers may be forced to pass the price increase on to the consumers, which in turn could further hurt auto demand in the U.S.
After Trump announced the tariffs, several car companies saw an immediate dip in stock price. GM dropped 4 percent, Honda 2.7 percent, Toyota 3 percent, Fiat Chrysler 2.8 percent, and Ford 3 percent.
Layoffs in the Auto Industry?
According to the Council on Foreign Relations (CFR), the steel tariffs could nix up to 40,000 U.S. auto jobs. That number comes from the assumed 0.5 to 0.8 percent car price increase that many believe the tariff will cause (remember, this correlates with the number Ross provided). CFR estimates that the price increase will lead to a global sales decline of 1.6 percent to 3.6 percent, which will result in the loss of 18,000 to 40,000 U.S. jobs by the end of 2019.
Here is a helpful infographic that illustrates what we have discussed so far:

Reasons Why People Support the Tariffs
Trump explained the reason behind the metal tariffs when he said, "We're going to build our steel industry back and our aluminum industry back."
It's no secret that the metal industries have been suffering. While the U.S. auto industry is much larger than the combined steel and aluminum industries, there are jobs in metal that may benefit from these tariffs. Stocks for American steel and aluminum companies rose immediately after the announcement. U.S.-based Century Aluminum saw its stock price spike 3 percent, but it has dropped steadily since then.
A less thought-of beneficiary: foreign-based carmakers. If foreign governments implement similar tariffs, then foreign automakers may benefit from those retaliations.
Several countries were able to negotiate an exemption from the tariff. South Korea, Argentina, Australia, and Brazil are all exempt.
Other Negative Tariff Effects
Reuters surveyed 60 economists, and 80 percent said that the tariffs would harm the U.S. economy. The other 20 percent said that they would have little to no effect.
Economists have pointed out that there are far more jobs related to steel-manufacturing than there are jobs within the steel industry (it's an 80 to one ratio). The tariffs make it more expensive for these manufacturing companies to operate. Moreover, while the tariffs may help add around 30 thousand jobs in the metal industry, five times that will be lost in related areas. Here are the industries to suffer the most:
Vehicles and parts
Personal and recreation services
Fabricated metals
Business and professional services
Construction
Trade and distribution
Countries that aren't happy about the metal tariffs have already threatened tariffs of their own.
The Kentucky Distillers' Association warned that European retaliatory tariffs could "harm consumers through higher prices and more limited product availability."
Jim McGreevy, the president of the Beer Institute, released a statement warning that the tariffs could raise the price of drinks made with aluminum cans:
"Over the long run, these tariffs will drive aluminum prices higher globally, increasing the cost of beer production for all brewers."